Network News & Social Feed
Animated Mother's Day
About this video
Get the KIDOONS News
Sign up to receive news and updates.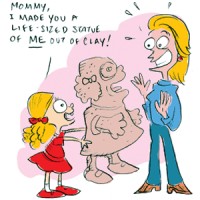 When Mother's Day arrives, give your mom a giant hug and tell her you love her!
Did you know that Mother's Day is celebrated at different dates around the world but most commonly in the spring. This beautiful holiday is a celebration of mothers and the important role they play in our lives. Read the Story of the Original Mother's Day to find out how it all started. And for extra fun, play Mother's Day themed games. Teachers, check out the downloads section for printouts and worksheets to use in your classroom.